Father's Day Craft Ideas For Kids
Father's Day is going to be here before you know it.  Dads want (besides a quiet relaxing day) nothing more than a cute home made gift from their kids.  We rounded up some of our favorites, plus we have pinned many more to list, so go check those out, as well!
1)  Self-Portrait Breakfast in Bed.
You can't start Father's Day without a personalized breakfast.  This isn't a gift per say but the fun your kids could have with this is limitless.  Grab some veggies, meat, eggs, bread/bagels, etc... and serve up dad a breakfast self-portrait!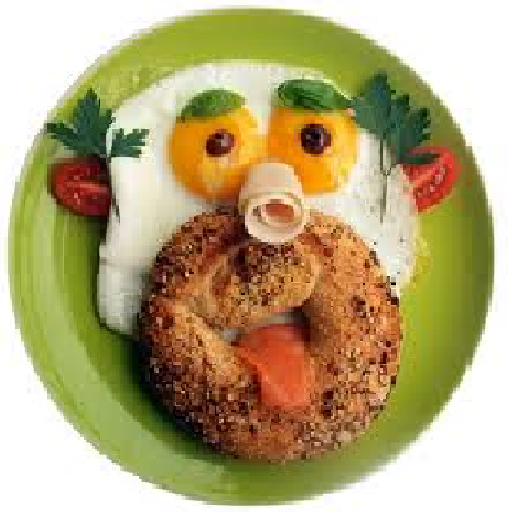 2) Custom Cuff links
This is a fair simple and inexpensive craft that you can do with your kids.  Simply purchase some cheap cuff links online and come up with a concept.  A couple of our favorites below utilize Lego pieces, a map, and musical notes.  The sky is the limit - and you can have fun personalizing to what dad is really into.
3) Fun with Clay.
Repeat after me.  You can never go wrong with clay.  It's so easy for kids to work with and easy to find at your nearest craft store.  You can personalize with hand/foot prints, mementos, etc... and make them into whatever you want.  If you want to stick with the basics, go for a coaster, picture frame or key tray.  If you want to get fancy, think bowls, mugs or pencil holder.  After they're dry, you can paint them and voila - a custom amazing gift!
4) Shrinky dinks!
Yes, you read that right.  Let's remember back to our childhood days of shrinky dinks.  It's time to bring them back and show your little ones how fun they are!  You can find blank shrinky dink paper online to create this craft.  Copy a photo, trace a drawing or have your little create their own work of art, put them in to the toaster and watch them shrink!  Don't forget to add holes if you're making a key chain before you do so, though!  Enjoy the nostalgia and please remember to let your child have a turn ;-)  
5)  Superhero Picture Frame
For the comic-loving dad this one is a showstopper.  And it's so simple.  Purchase a cheap frame or re purpose an old one, find an old comic book (be sure you check that it's not one of dad's prize possessions) and make your collage!  Create a story around the frame or just use the pictures you think look cool - either way, it's going to be a hit.  Of course, don't forget to put a cute picture of your little one (dawning some superhero gear will definitely add to the cuteness factor).  Here's a great example for some inspiration
For more ideas check out our Pinterest and for licensed apparel and accessories, don't forget to check out Alleanzasf.com.  If you're looking to purchase Dad a gift he will love - check out our #1 Dad Socks!
---